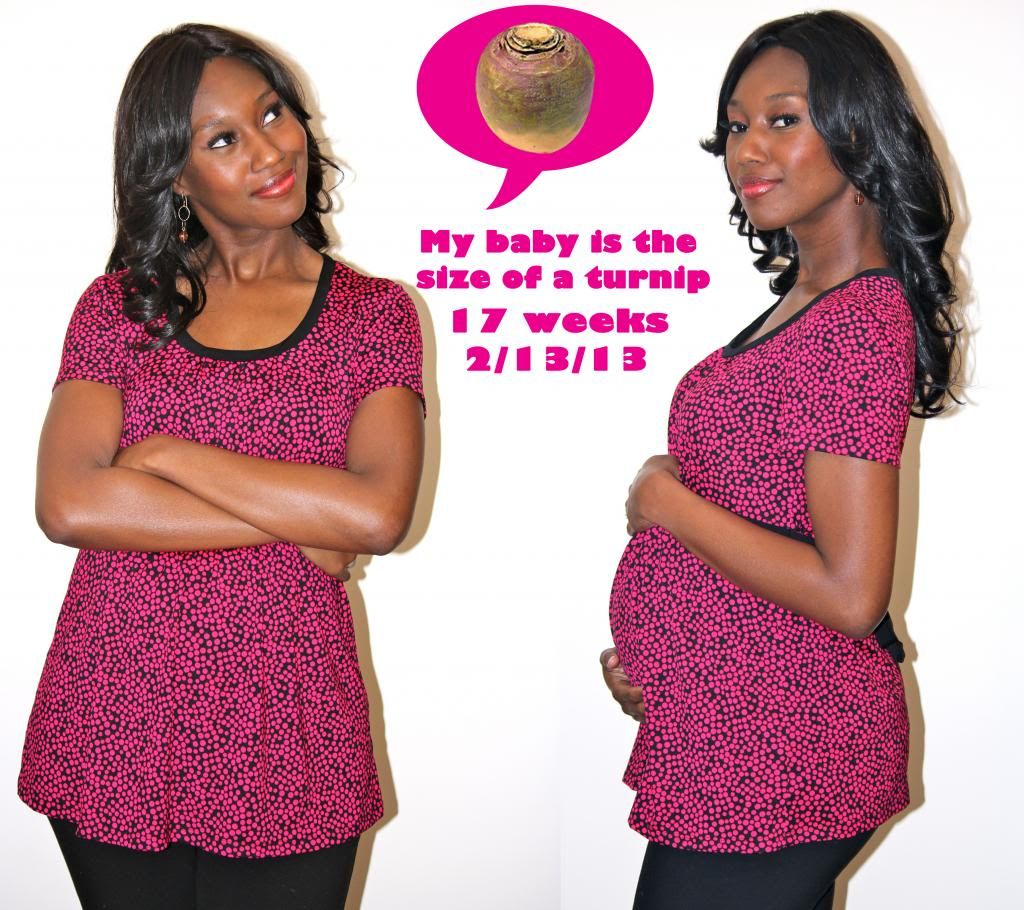 This pregnancy seems to be going by pretty fast. According to the folks at BabyCenter, my baby is the size of a turnip, as of 17 weeks. At around five ounces and five inches long, this tiny one can move its joints.
How I'm feeling: That sudden burst of energy that I had didn't last long. I'm back to feeling a bit drained. I have been having some pretty strange pregnancy dreams too. The other night was pretty intense. I woke up (in my dream) from a c-section! I didn't even remember giving birth. When I asked the doc why she performed the procedure, she told me she had a date or something. What a nightmare!
Have you have any weird pregnancy dreams?