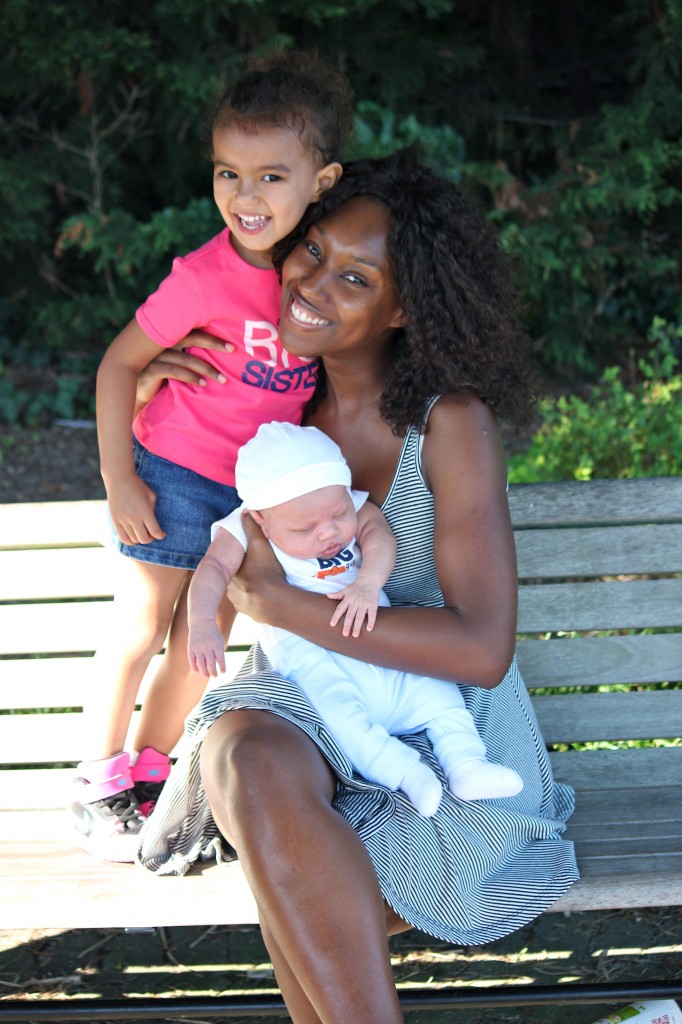 You may know me as Stacy-Ann Gooden, weather anchor and former traffic reporter in New York City.  Since becoming a mom, many have gotten to know me as Weather Anchor Mama.
I started this blog as a way of documenting my adventures of balancing career and motherhood.  I've also recently added going back to school into the mix of the many things I do.
I write about my challenges and triumphs about 
breastfeeding
.  I also love to share
makeup and beauty tips
as well as
tasty recipes
.  Most recently, I've decided to document my
transition
journey.  Ditching my relaxer has been an eye opening and challenging process so far.  There are so many rules in terms of our on-air appearance in the news biz.  I've literally been
called into the office for having a bad hair day
.  Despite it all, I love what I do.  Most importantly, I love being a mom.  My Princess is also common theme throughout my blog.  I write in hopes that one day she'll read this and learn about her mama. I loved posting
pics
of my baby girl.  She also has a
tumblr
account I'm not supposed to know about.
If you're feeling my blog, please subscribe by email. Maybe you can relate to some of my experiences or maybe you can offer some advice. Either way, I'm all eyes! I would love to know your thoughts. Please feel free to share your stories by leaving me your comments!
My husband and I are also expecting our second child. You can find me blogging about my pregnancy journey at babycenter.com. In addition, you can find me blogging about my natural hair journey at transitioningmovement.com.
Weather Anchor Mama