You've heard the saying, 'open the windows and let in some fresh air.' But how about leaving your kids outside for an afternoon nap in frigid temperatures? That's exactly what some parents do in parts of Europe.
Most people would equate this action to child abuse. But, it's quite the norm in places like Iceland and Scandinavia. In my recent BabyCenter post I go into further detail about this common practice.
I don't think I'll be letting any of my kids sleep in frigid temps. However, I'd have no problems with them napping outdoors on a nice spring or summer day. In fact, I've done it before.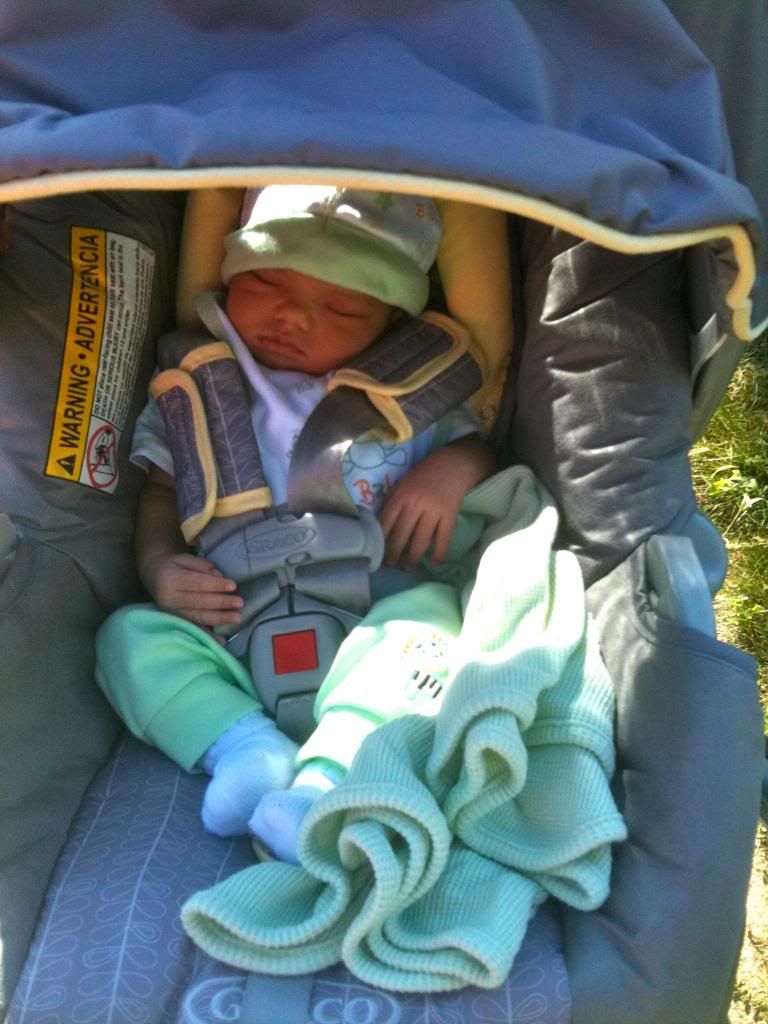 Just thinking of stroller parked in snow with tiny babies inside makes me want to cringe. But, maybe these European parents are on to something. They claim that breathing in the fresh cold air supports healthy immunity. The babies also sleep longer.
What do you think of babies sleeping in frigid conditions?