I knew that being a mom of two would have it's challenges. Don't get me wrong, things are working out just fine. But, it's been a juggling act trying to balance my time between two kids. Even though I am on maternity leave, I still have lots of exams to prepare for. So, I'm still hard at work.
Despite having a lot on my plate, it's still important to squeeze in family time. I decided to simplify our family summer fun series. Since I'm still recovering from the birth of our second child, going far is not an option. I can't exactly take Baby O to crowded places for a while. But, I don't want to deprive Princess of some fun outdoor activities.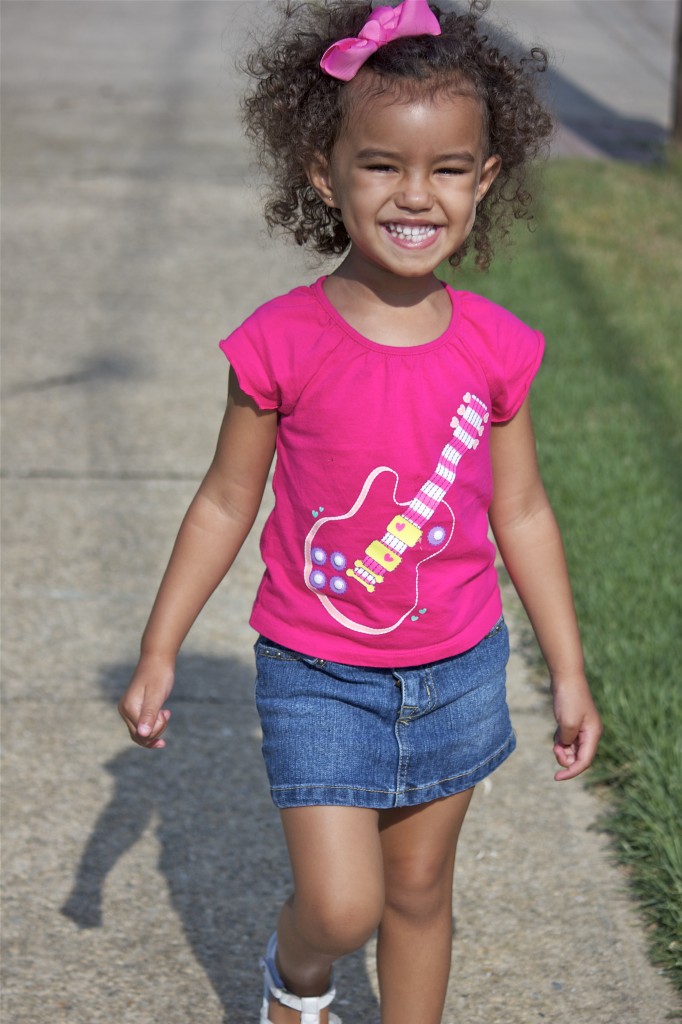 I remember playing hopscotch as a kid and thought it would be fun to give it a shot. All we needed was sidewalk chalk and we were good to go.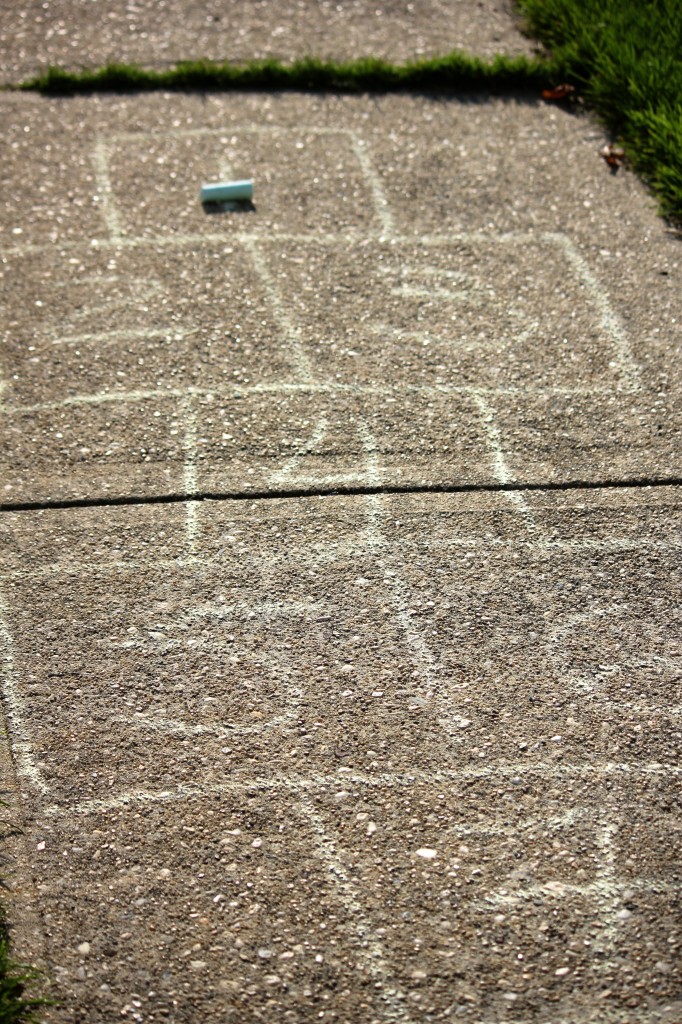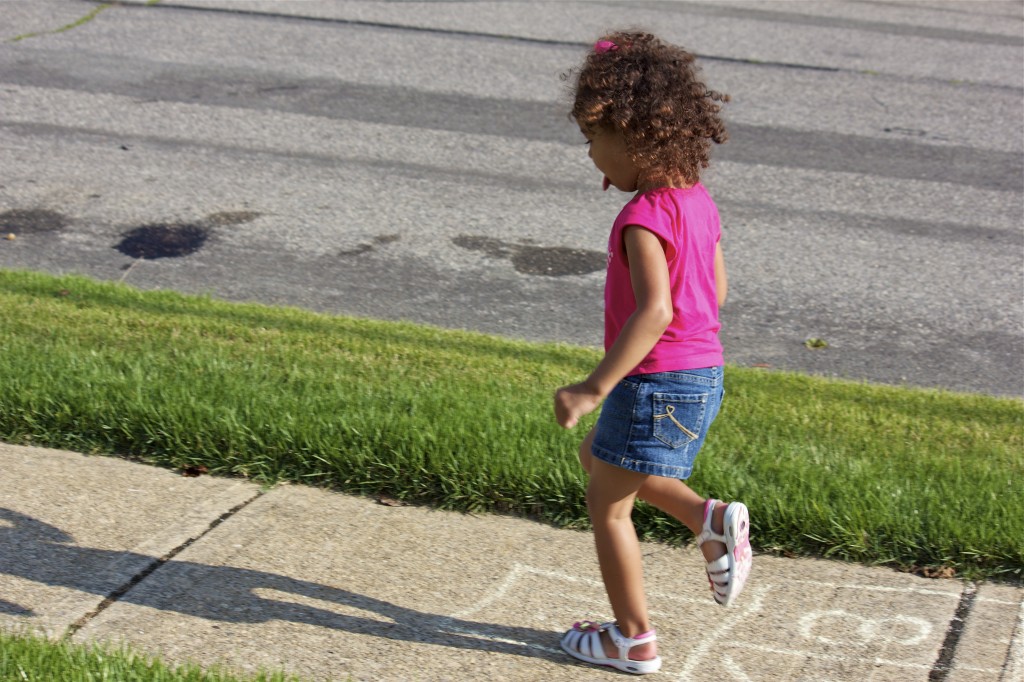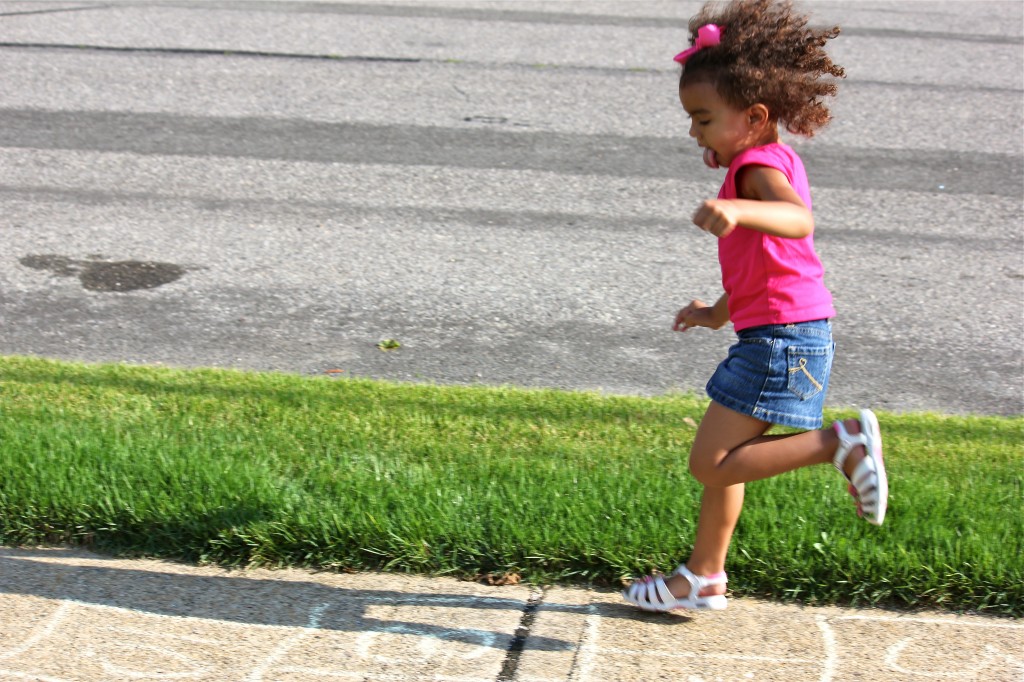 My hubby and I took turns watching Baby O. As you can see Princess had a blast, and even taught Daddy how to hopscotch.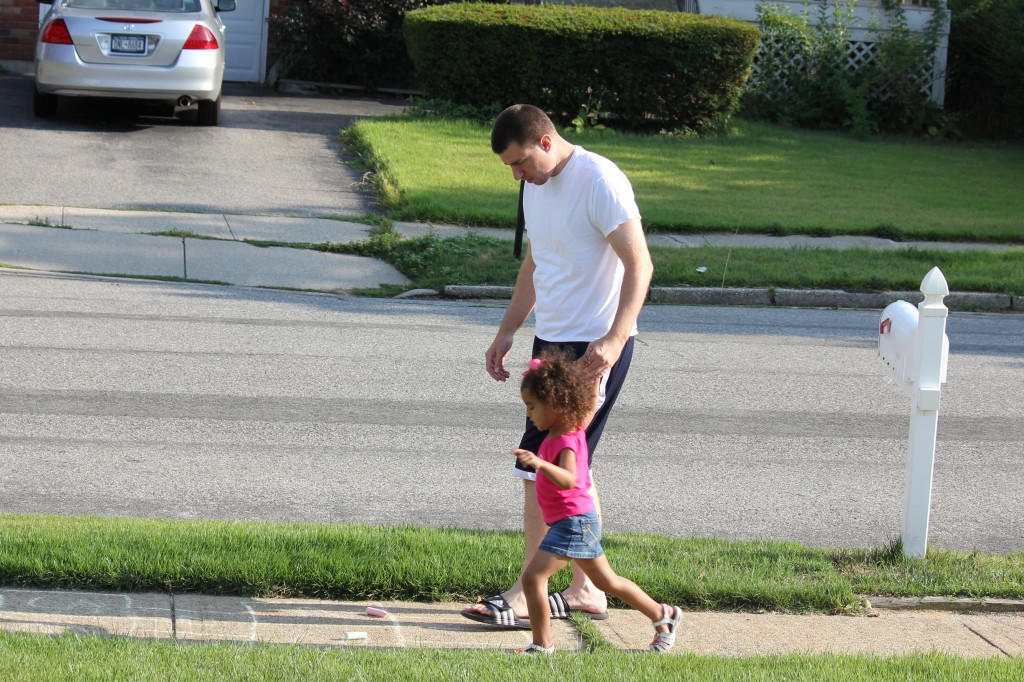 When it comes to kids, they don't need much. It's all about being creative and making do with what ya got.