A Travel Day to Remember (Part 1)
A Travel Day to Remember (Part 2)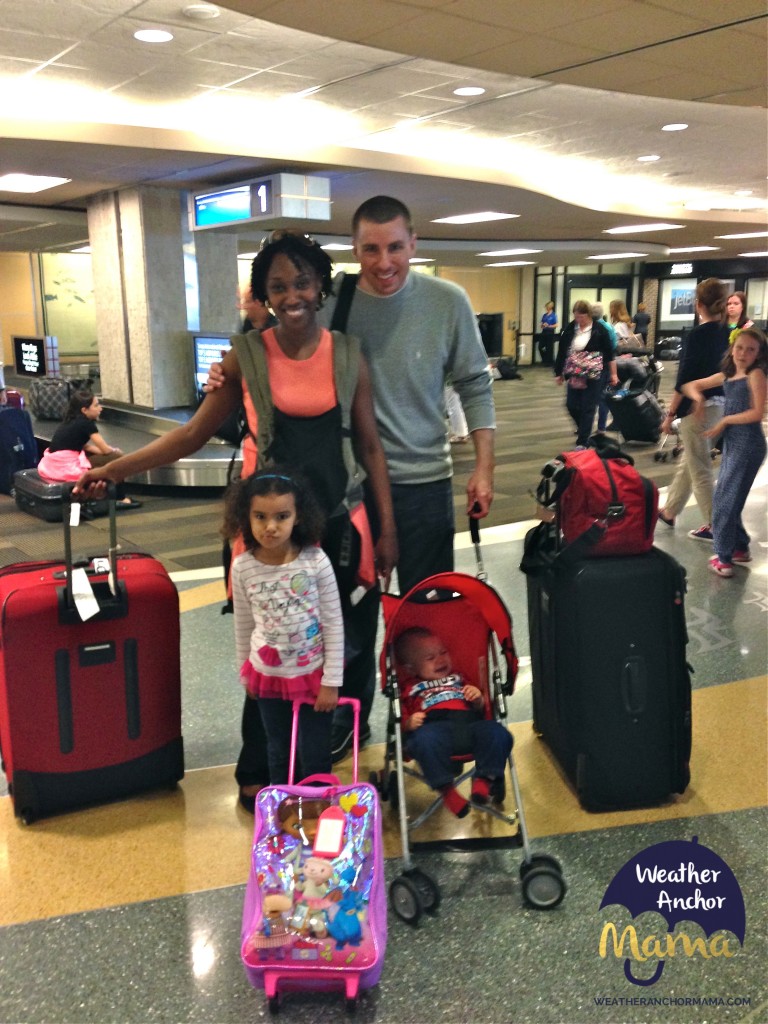 The hours past by so slowly. It was worse than watching paint dry. Every time I looked at my cell, I felt anxiety.
Hours eventually turned to minutes, and then it was time to board. At first I thought we had a chance of getting on the plane because the crowd seemed sparse. But within a few minutes of boarding, I saw a flood of people come out of the woodwork. A feeling of dismay washed over me.
"There's no way we're getting on this flight. Let's just hope for at least one seat," I said to my husband.
Sending our daughter would be half the battle and being with Baby O until the 7:30 flight wouldn't be ideal, but it would be better than being stuck with two kids at the Airport.
"Let's get closer," I instructed. One by one, those with tickets went through. Then I saw this big fat guy who was on standby squeeze himself ahead of everyone. "Wtf," I thought. "That guy was on standby and just boarded the plane," I whispered over to my hubby. At that moment the fighter in me came out. I knew if I didn't get aggressive there was no way we were getting on. But, then I thought to myself, getting too aggressive would do more harm than good. I told my hubby to get on the plane. "I don't want you to miss your flight," I said. It was so sweet for him to have waited until the last second. However, I'd feel terrible if he missed the opportunity to board.
We said our goodbyes and then Princess started to lose it. It was like a scene out of a movie. Before you know it she started bawling her eyes out. "I wanna go with daddy!" she wailed. There were a bunch of other people on standby waiting to be allowed on the plane. Our chances continued to dwindle. There was another mom with her tot who barely made it, "I'm here. Oh my God, we made it. Here's my ticket," she said out of breath. Princess's cry got even louder. That's when I started begging, "please let us on!" There was no shame in my game. We had to get on that plane. The thought of not getting to Tampa until 10pm was crazy.
Through all the commotion, the ticket agent shouted, "Wait a minute. I'm gonna go down the list," he said. After a short pause (which seemed like an eternity) he asked, "Gooden?" "Yes?" I responded. "That's you?" He asked. He knew it was me from our previous conversation. I guess he didn't want it to seem too obvious that he was giving us the hook up. Who could blame him? After a while of standing there, it seemed as if almost everyone was rooting for us, I mean Princess. "Thank you," I said. With one quick swoop, I grabbed our bags and we started running toward the plane.
If you think this is it, think again. There more to come. I had a wet surprise once we landed in Tampa. Stay tuned.