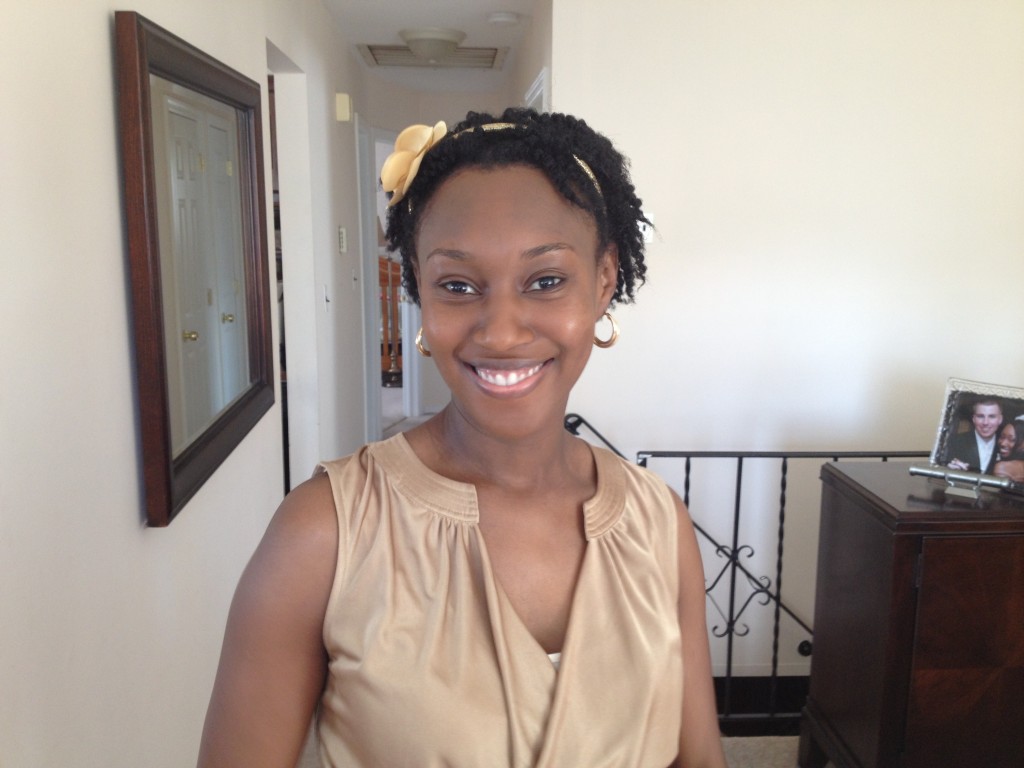 "Great! Another hair filled weekend," is what my husband would say whenever I began my hair routine. I'd usually roll my eyes, laugh it off, and continue with my regimen. But, in the back of my head I wondered if it really bothered him.
I remember the conversation we had when I decided to ditch the relaxer. He didn't seem to understand the work it would take to maintain my natural hair. But as soon as I mentioned that I would no longer be spending money at salon every week, he was all in.
However, he had an about face when he realized that doing my hair took away from our family time. When I asked what he thought of my 4c texture, he responded by saying "it's okay." I could tell by the look on his face that he wasn't digging my natural look. Who could blame him? This is not how he met me.
We did talk about my natural hair journey prior to transitioning. I wanted to prepare him. After all, he had never seen my hair in its original state. I even had him do the honors of performing my big chop. He snipped away my relaxed locks with no problem. Yet still I wonder whether or not this journey would ruin our marriage.
I wondered if he was still attracted to me. I even asked which texture he preferred, "straight," he replied. I asked him how my edges felt, "rough and hard," he answered.
"Did I make the right decision," I asked myself.
I've been natural for over a year now. Our lives have gotten busier with the recent birth of our second child. I've managed to come up with a hair routine that doesn't seem to sacrifice too much quality time. In fact, the less I fuss with my locks, the more it thrives and the less my husband complains.
I recently asked him again what he thought of my decision to go natural.  Rather than make a weird face or say something sarcastic he said, "it's great." He went on to say that he didn't really care about hair. "It just not that important to me," he added. He did admit to having preconceived notions. But after seeing how much happier I've become, he realized it was the right decision for me.
My journey back to natural has taught me so much about my hair. But I've also learned that this isn't just my own journey. My entire family has become a part of it. Whenever someone asks me for advice about taking that step toward rediscovering their curly roots, I tell them to keep the communication lines open with their loved ones (especially their significant other). Also, be considerate. In other words, don't be hauled up in the bathroom styling your hair.
Let's face it; going natural can be difficult. It's important to have as much support as possible, and also understand that it may take some people a little while to get used to the change. I'm so glad I have a husband who loves me no matter what my hair texture is.
How did your significant other handle your hair journey?