If you've been following my blog and vlog, then you know that I've been having some serious hair issues. Since my hair loss announcement, and I'm happy to say that I've been making some progress. I've got my edges back!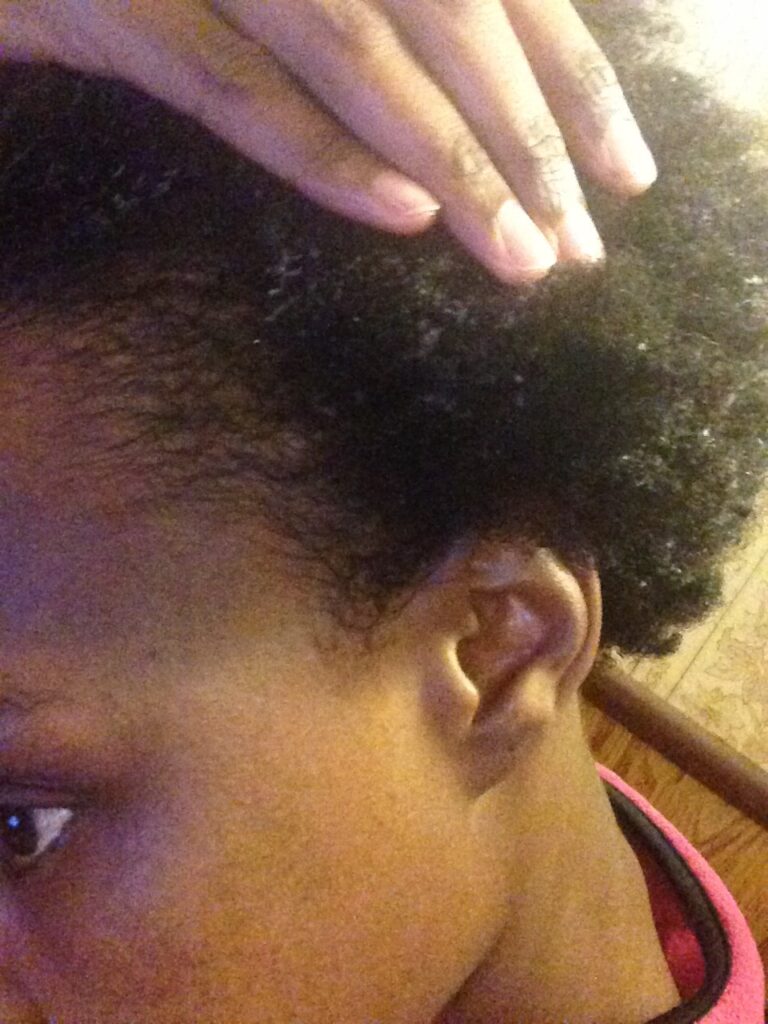 Okay, I admit that I have a ways to go, but it's progress. I can't complain because my hairline has come a long way. I've taken the necessary steps to promote growth. Thanks to those who chimed in with their advice and remedies.
Here's what I've been doing to regrow my edges.
1. Moisturize. I have extremely dry hair and it tends to break easily. I apply oils throughout my hair and edges in the morning and night. I share some of my favorite oils on my YouTube channel.
2. I traded in my wig cap for a satin scarf. As I mentioned, I wear a wig at work. My hair has been through a lot of damage before I decided to go natural. Wig offers protective styling, but it can also lead to breakage. I think my hair loss was due to my hormones going out of whack as a result of my pregnancy. However, the wig cap didn't help the situation. I also sleep with a satin scarf to protect my hair from drying out at night.
3. Avoid brushes and combs. Brushes can be hard on my hairline. I'd rather use my hands to smooth the area and then put my satin scarf to tame it.