I've gotten so far behind on my series, "30 Things My Kids Should Know About Me." I initially planned on finishing it up in 30 days. But, other duties distracted me from keeping up with it. Now that I think about it, pausing the series has been beneficial because I can now include Baby O in the last nine installments. I'm supposed to be up to number 21. But since we've just gotten over Christmas and New Year's, I wanted to skip to number 23 – My Favorite holiday and why?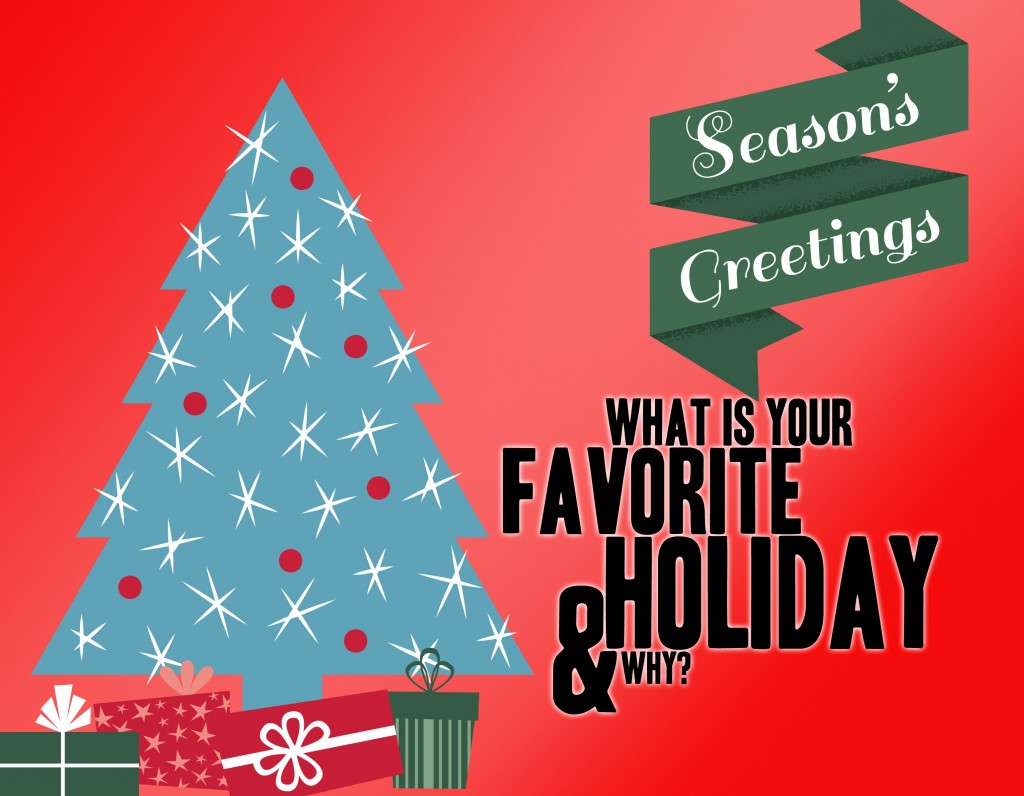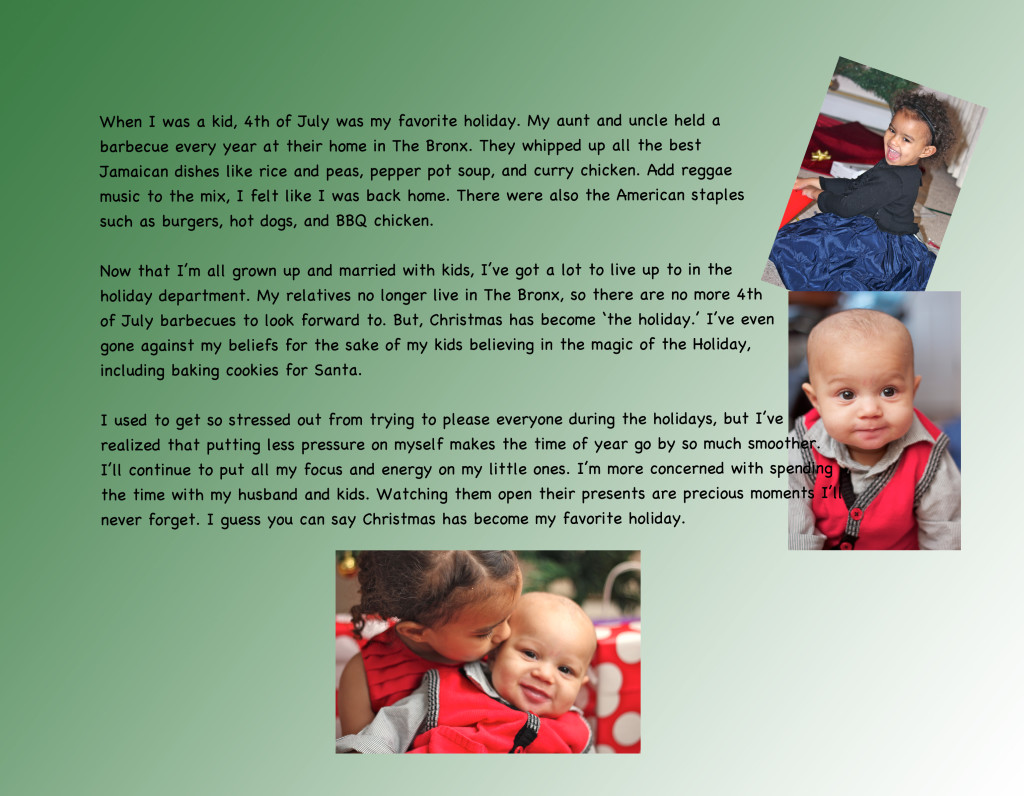 When I was a kid, 4th of July was my favorite holiday. My aunt and uncle held a barbecue every year at their home in The Bronx. They whipped up all the best Jamaican dishes like rice and peas, pepper pot soup, and curry chicken. Add reggae music to the mix, I felt like I was back home. There were also the American staples such as burgers, hot dogs, and BBQ chicken.
Now that I'm all grown up and married with kids, I've got a lot to live up to in the holiday department. My relatives no longer live in The Bronx, so there are no more 4th of July barbecues to look forward to. But, Christmas has become 'the holiday.' I've even gone against my beliefs for the sake of my kids believing in the magic of the Holiday, including baking cookies for Santa.
I used to get so stressed out from trying to please everyone during the holidays, but I've realized that putting less pressure on myself makes the time of year go by so much smoother. I'll continue to put all my focus and energy on my little ones. I'm more concerned with spending the time with my husband and kids. Watching them open their presents are precious moments I'll never forget. I guess you can say Christmas has become my favorite holiday.
What's your favorite holiday? Why?