It's the day after Earth Day, but I couldn't pass up the chance to write about how Princess celebrated the day – in style. Sometimes I feel like a mom to a teenager, rather than a preschooler. Princess has been wanting to dress herself lately, which is great. I love that she's becoming more independent. But, it can also be a daunting task.
There are those moments when I want to pull my hair out because this teen preschooler tries to negotiate everything from what I should make for breakfast to the clothes she wears.
"Can I have pancakes?" she asks.
"No there's not enough time for pancakes. You're having oatmeal today," I respond.
"But, what if I can have oatmeal tomorrow and pancakes today?" she asks.
We'd go back and forth until either she cries, I cave in, or both.
At some point, I'll have to pick her up eye level to the closet, so that she can physically pick out her outfit for the day. Sometimes I'm so exhausted from working the night before, that I have trouble balancing her on my back.
After I suggest the long-sleeve teal dress, she expresses her disapproval and chooses a bright neon green dress with a bright yellow sewn-in slip.
"Are you sure you want to wear this dress? It's for summer," I say to her.
"Yes," she insists.
It's still a bit too cool for sleeveless dresses. Knowing how I feel about it, she goes on to say that she'll wear it with her black tights and black patent leather shoes. She also tells me that she'll wear her black sweater. Then adds that since it's Earth Day, the green with yellow is perfect. I guess she's referring to the trees and the sun, which isn't such a bad idea when you think about it.
I then pick out a cute, yet simple neon green headband for her to wear. However, little Miss Fashionista declines and reaches for the light pink princess tiara favor from a previous birthday party.
"It's seems a bit much. Do you really want to wear this," I ask.
"Yes," she answers.
I reluctantly say ok, while secretly praying that she doesn't look hideous.
She places the crown on top of her head and walks into the kitchen to watch her iPad (a.ka. her 'little TV') and eats her oatmeal.
I stand back and reflect on how she amazes me each day. Princess has such a beaming personality that shines through. I can't believe how much she grown. Despite my reluctance of her sporting this get up, I realize it looks pretty cute – crown and all.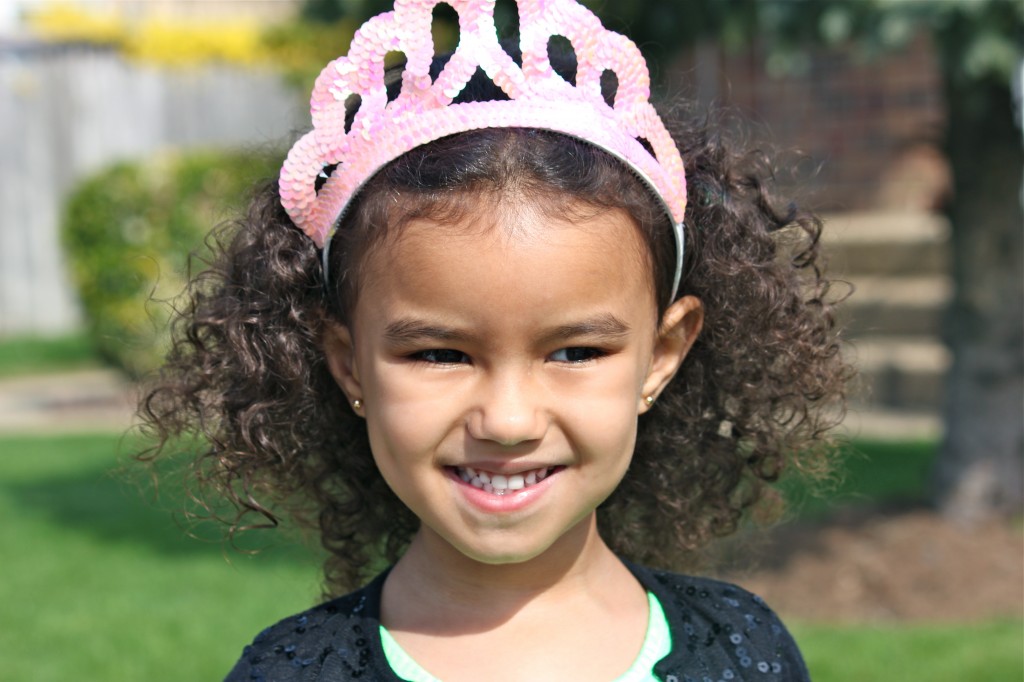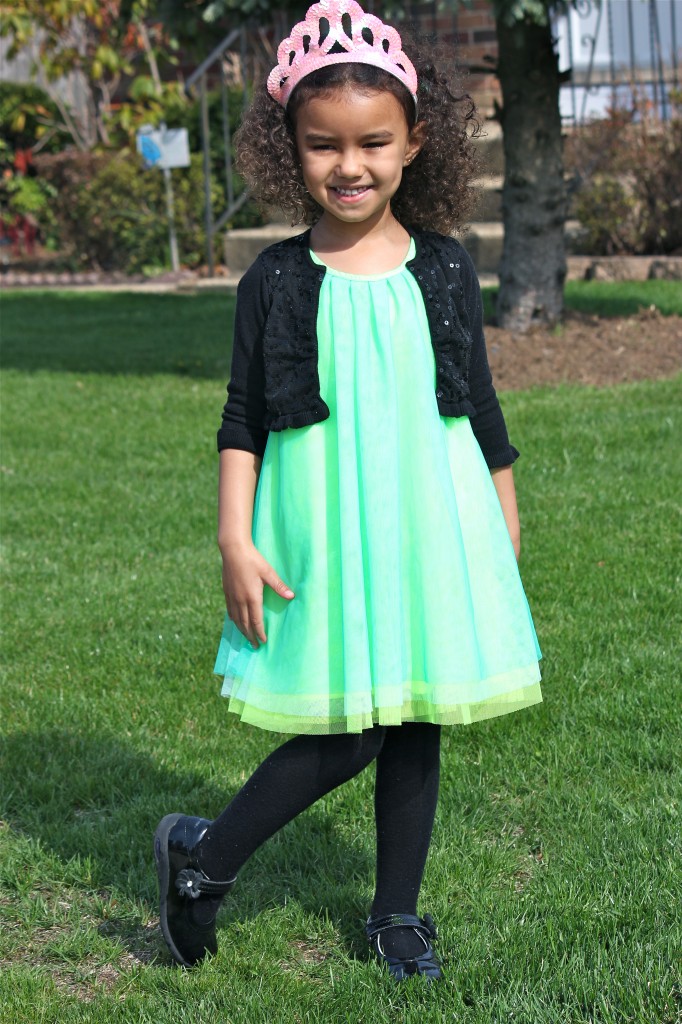 After dropping her off at school, I take a peak at her as she plays with classmates on the playground. She takes off her crown and asks her friends if they want to try it on. One by one, they all place it on their heads. While some parents may express concern that one of these kids could have head lice, I think to myself, "how nice." My daughter is really something special.