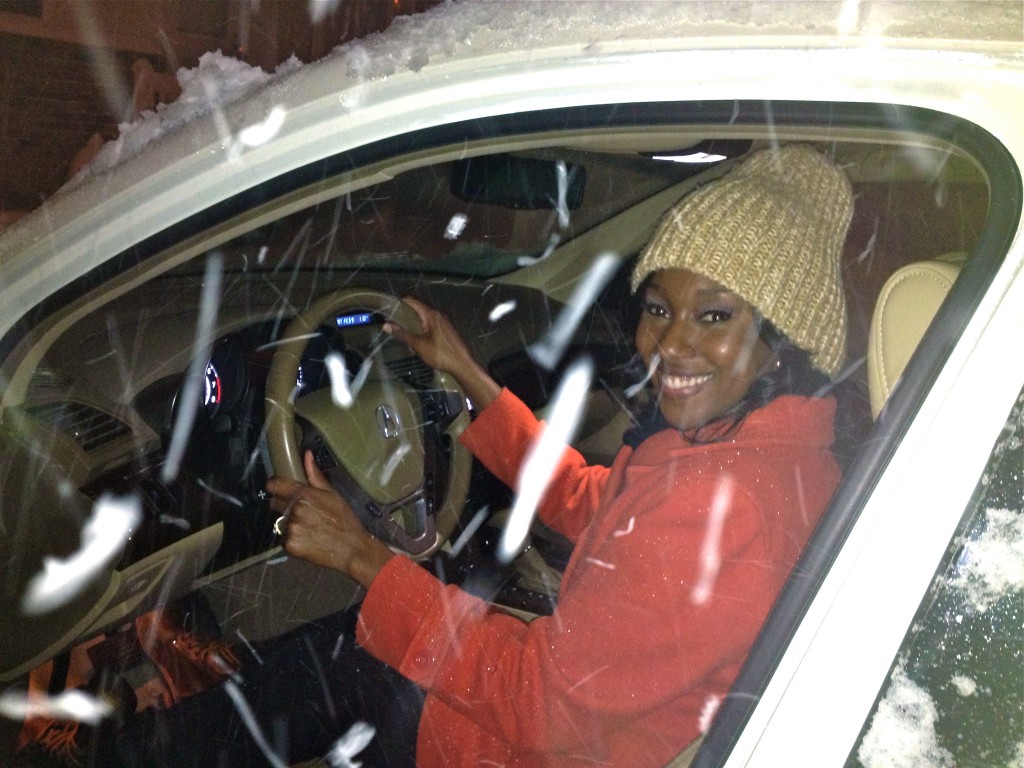 I've covered so many snowstorms that I've gotten numb at the thought of getting any of the white stuff. That said, I do love tracking snowstorms – heck, any storm for that matter. But covering storms for the news is completely different from actually traveling in it. One recent snowstorm dumped five to eight inches across New York City. It wasn't nearly as bad as previous blizzards I've experienced. But, it still could've cost me my life.
It was a typical snow day for me. I was scheduled to report to work in the afternoon. Fortunately, my husband was able to work from home. That meant more time to prepare before hitting the road. Despite a slick and slushy commute, I made it to work safely. However, returning home was a whole other story.
After my shift, I stayed late to get some schoolwork done because lawd knows Baby O would be ready to nurse the minute I got home. Besides, I didn't mind waiting for the plow trucks to clear the roads.
Before leaving, I did my usual check in with my mom. Likely every other ride home, I got on the ramp to the parkway. I saw one of those big monster plow trucks out of the corner of my eye, and that's when it HIT ME!
"I GOT HIT. I GOT HIT!" I shouted.
"YOU GOT HIT?" My mom asked.
We were still on the phone and she sounded nervous. It all happened so fast.
Waves of dirty snow flowing from the plow truck came flying at my SUV in slow motion. In an instant I felt like I was buried alive. My windshield was completely covered with snow. I couldn't see Sh**. Most people would panic, but for some reason a feeling of calm washed over me.
My mom kept asking me what was happening. I assured her that everything was ok, although it really wasn't.
The snow was so wet and heavy that the windshield wipers couldn't clear it away. I drove for about a quarter of a mile to the next exit. There was no way I would have risked pulling over onto the shoulder. I've heard stories about people getting hit by motorists as they cleaned the snow off of their cars, and that wasn't going to be me.
I was able to park on the service road immediately after exiting the parkway. I used my passenger side window as a guide.
I carefully got out and cleaned my car off. During this time I filled my mom in on what happened. She was amazed that I was able to drive without crashing.
Sometimes I ask myself, "Why didn't I flip out?"
But after much thought I've come to the realization that I just didn't have time. The fact that I took my usual route home helped me. I knew exactly where I was, and how far I needed to drive to get to the next exit. I also had a snow remover in my car.
It was a crazy night. You know, I stopped believing in luck after watching an Oprah episode years ago. She said there's no such thing as luck. "It's all about opportunity meeting experience." After a night like what I had, I may have to start believing in luck again.
Either way, it just wasn't my time. I'm just happy to be alive.
Have you ever experienced anything like this? If not, what would you do?