This is the 5th installment of my project, "30 Things My Kids Should Know About Me."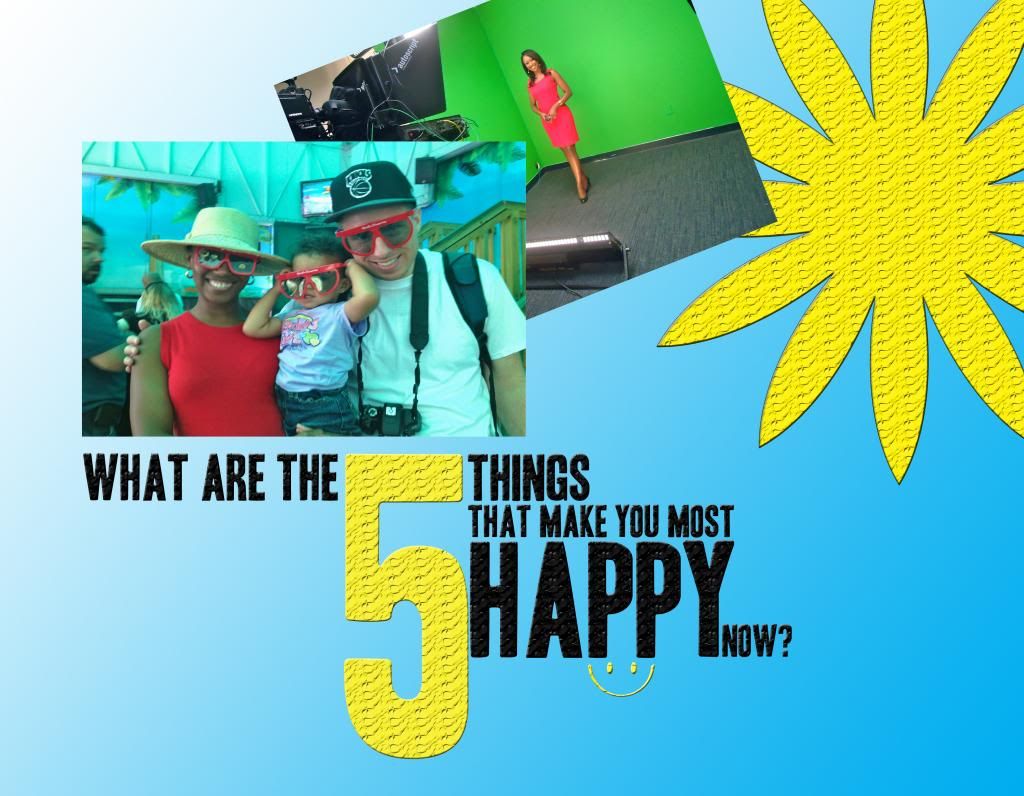 Spending time with family
A quiet day with two of my favorite people never gets old. Hanging with my husband is always effortless. We don't have to necessarily fly away to some resort to have fun. We could be doing absolutely nothing and still enjoy each other's company. Seeing my daughter light up when I walk through the door makes me feel so happy to be a mom. Her laugh is so contagious. She gives the best hugs and kisses. I'm so excited about the growth of our family. Our time together will always be top priority in our household.
Career
I can be having the worse day ever. But, that all goes away as soon as that red light is on. When I'm on-air I feel like I'm connecting with the viewers. I look forward to bringing them information to get them through their day. It makes me happy when people tell me how much they love my work. It makes me know that I've also inspired them in some way.
Spa
My husband would say, "You spend an hour in there and walk out with nothing to show for it." I completely disagree. Spa time for me is my private time. I get to relax and wash away all the built up stress. I come out a whole new person.
Writing has always been a big part of my life. Whether writing in a journal or writing a feature story for work, jotting down my thoughts has always been my release.
Exercising
I've always been involved in all sorts of activities growing up. Baseball, basketball, volleyball, softball, you name it! When anyone would ask about my favorite subject in school, gym was always at the top of my list. Before having kids, I'd run at least five miles a day.
What makes you happy?