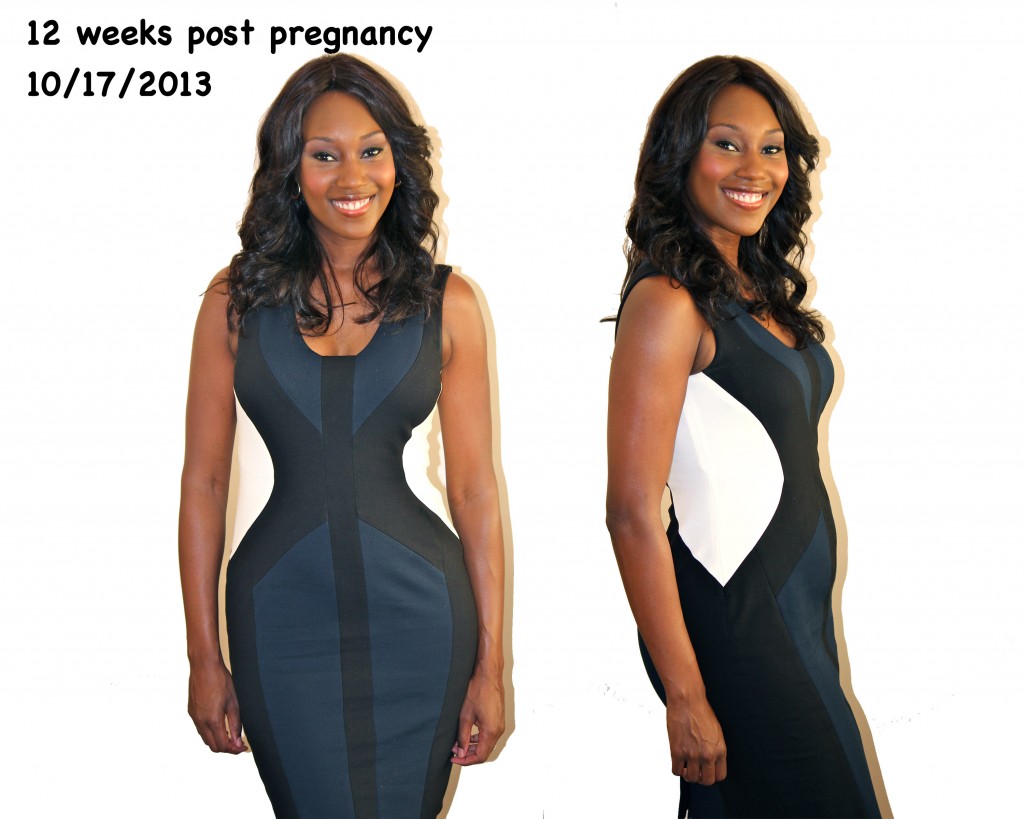 I stepped on the scale at least two times during my maternity leave, and the needle never moved. But when I looked in the mirror, it was like I had become the incredible shrinking woman. People would ask me how I lost the baby weight and I'd reply by saying, "I didn't stress out about dropping the pounds like I did the last time."
I hired a trainer and began working out two weeks after having Princess. The weight barely came off. In fact, I had a lot of aches and pains. I remember attending physical therapy for my wrist because of a sharp pain I'd feel whenever picked her up. When that didn't work, I resorted to getting a shot to get rid of the discomfort. That was just one of the things I went through during my first post pregnancy experience. When it came to working out, I was too soar to move. At one point the trainer became so frustrated, and accused me of being lazy. I had to tell him off.
Hello! I wasn't being lazy. I've always been an athlete. I was just in pain from having a baby! He acted like he understood, but there was no way this guy could get it. Ultimately, I went back to work a little thinner. However, I couldn't get rid of my gut. I always new just what to wear and how to pose to minimize my bulging belly.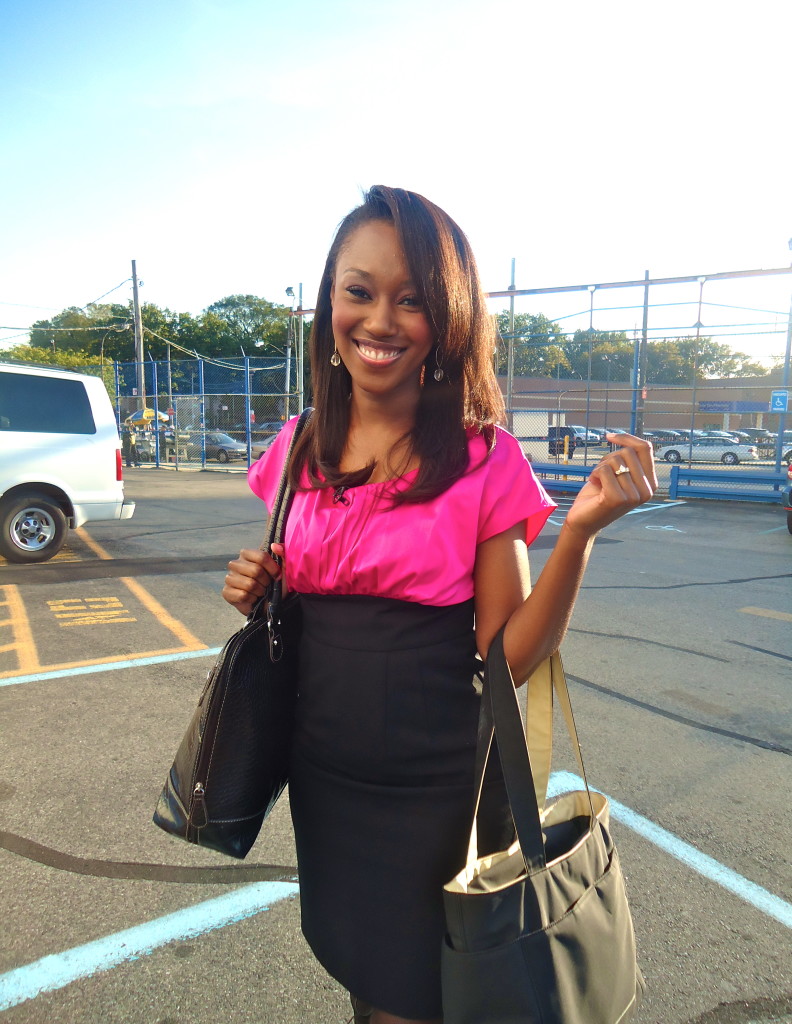 Fast forward three years later, and I'm in the same boat. This time I ditched the trainer and I worked out whenever I could. The weight has melted off a lot quicker. This has also been my second time breastfeeding, and that has helped me burn some added calories. I didn't go crazy with weight training (like the last time). Instead, I focused on cardio and abs. When it came to pumping iron, I focused on light weights with lots of repetitions. Baby wearing has also played a huge role in helping me get back into shape.
I began tracking my progress with an app call Snap it! Track it! Like the iphone, it allowed me to snap and organize my photos. The only difference is that I was able to add special notes on the back of each Snap it! Track it! photo. Dates were also included, but I had to make sure that I took each photo on a specified day. If I tried to upload it at a later date, the app wouldn't track it properly. So after each workout, I made sure I uploaded my progress with a note attached.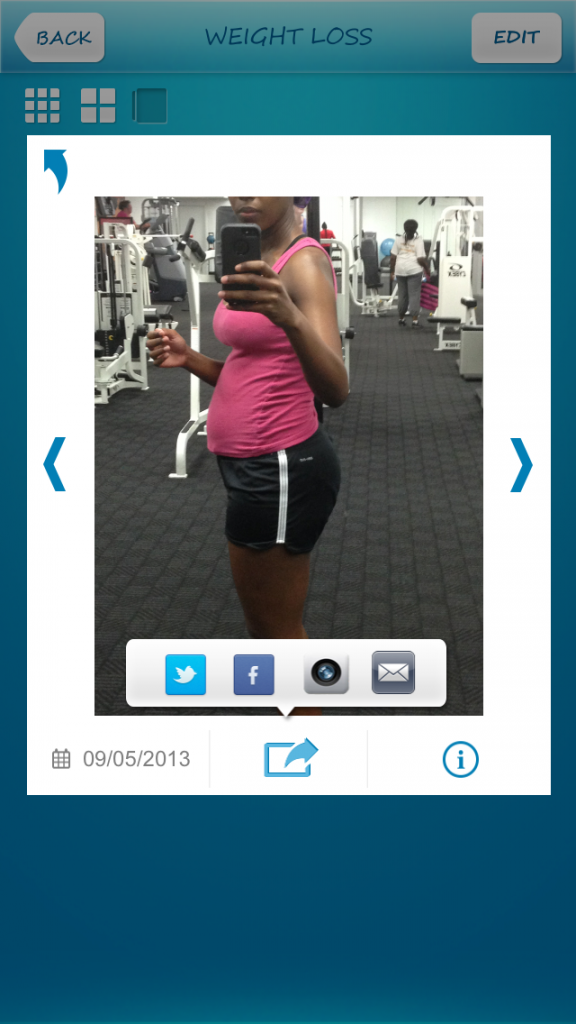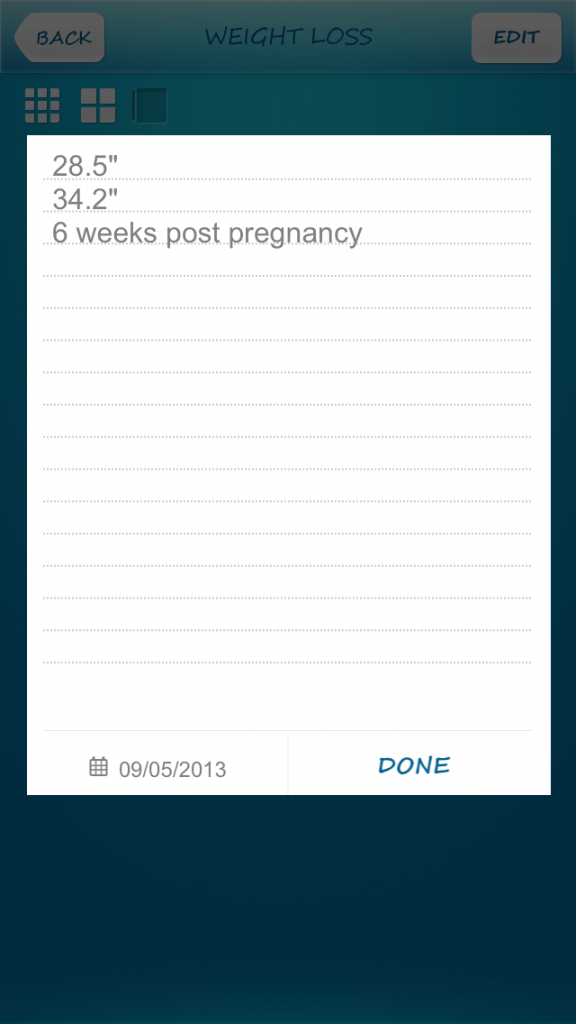 Rather than focus on what the scale says, I pay more attention to inches lost. I've returned to my size 2/4 frame, and I'll continue working out for maintenance. Oh and my biggest secret to shedding the pounds…breastfeeding.
Check out my pregnancy and post pregnancy pics below. How did you drop the baby weight? Did you have a hard time?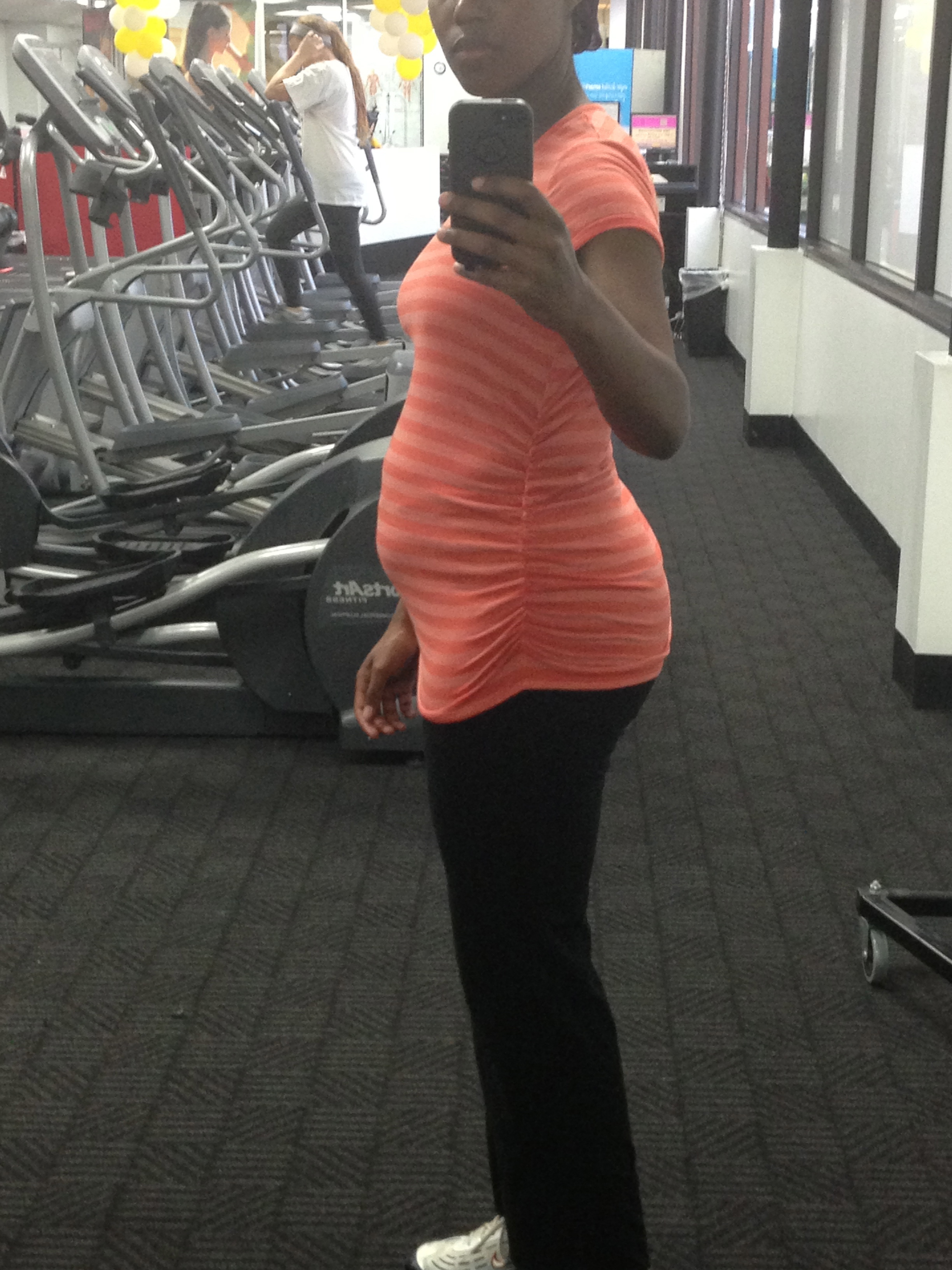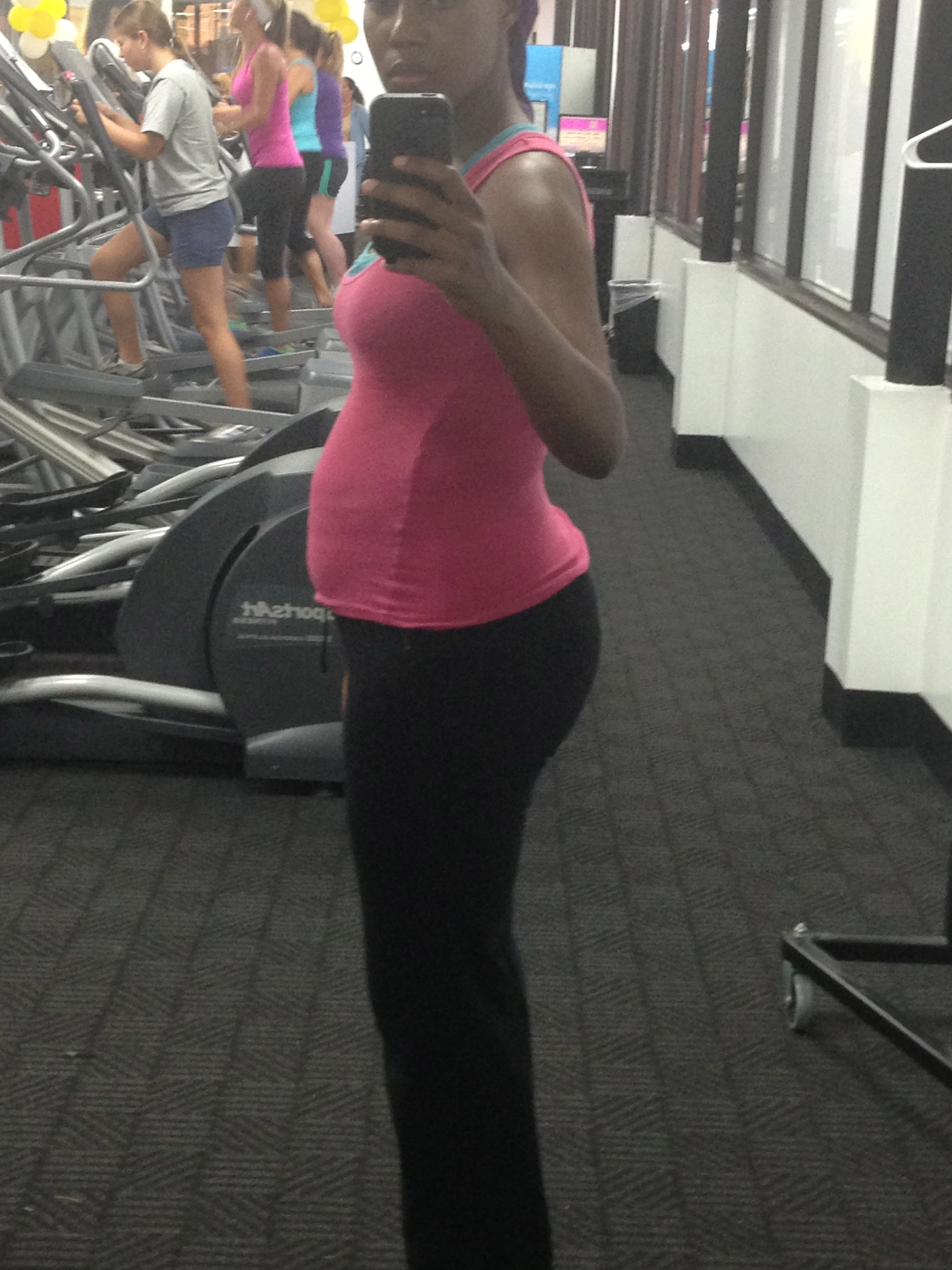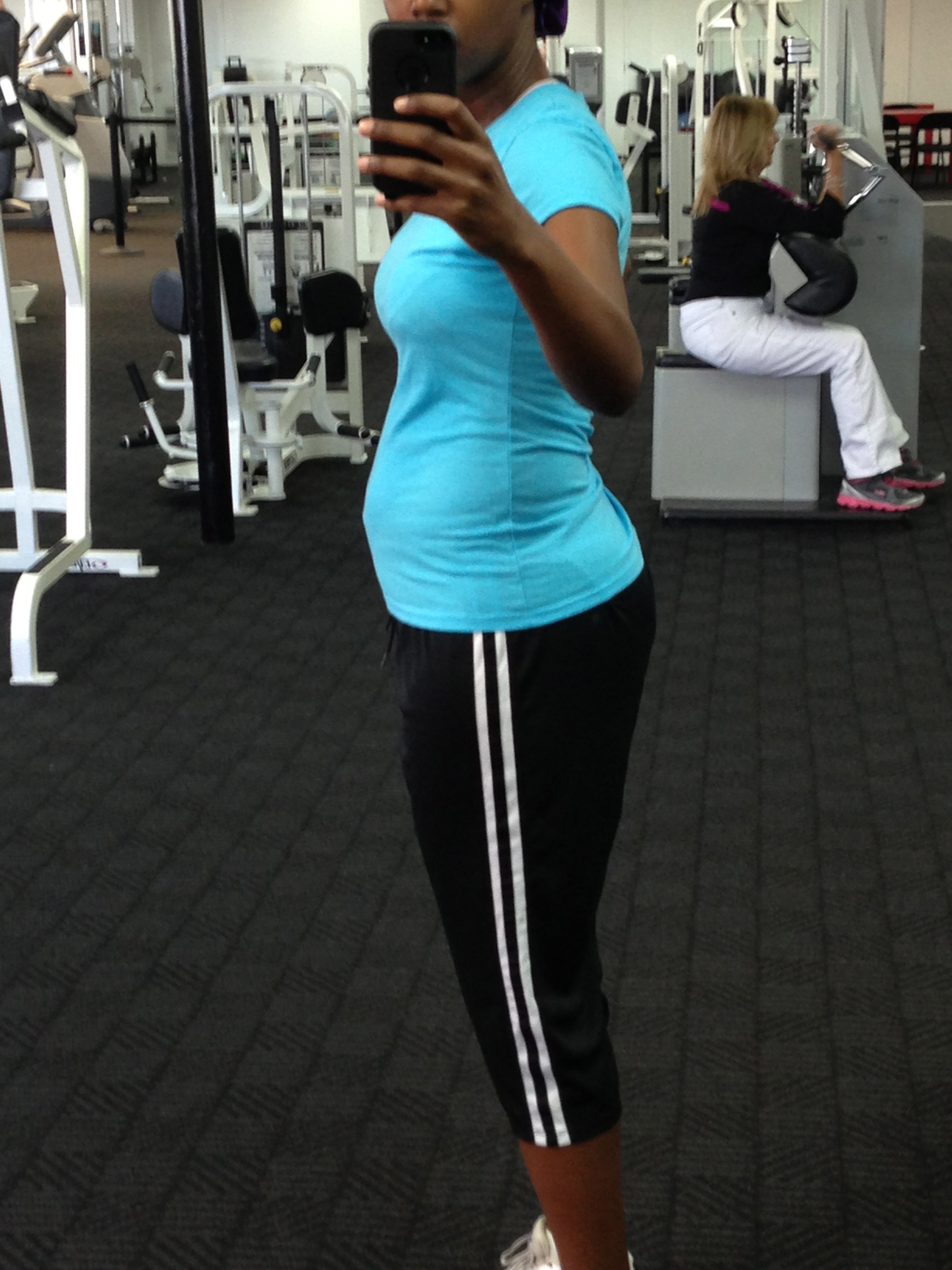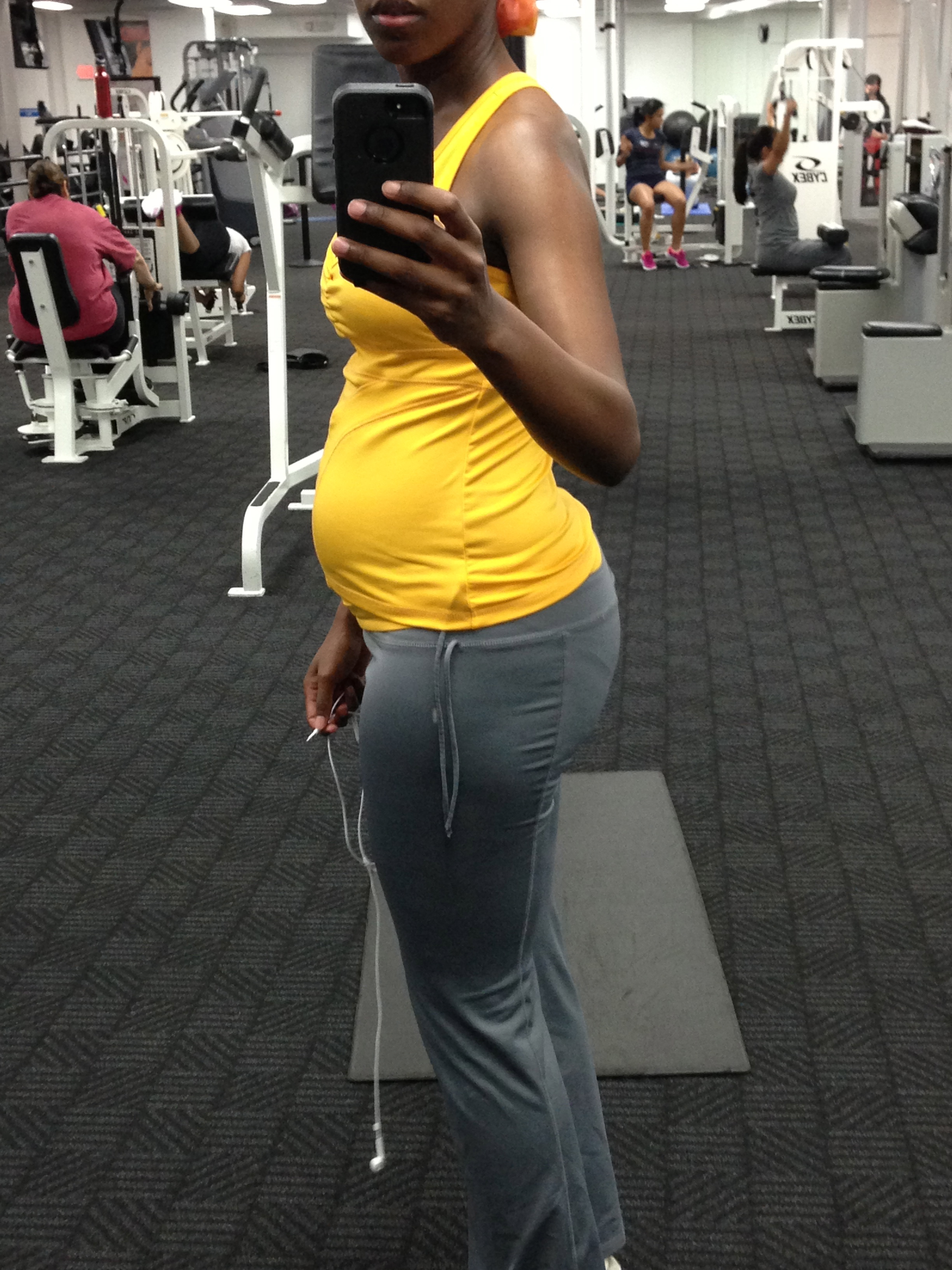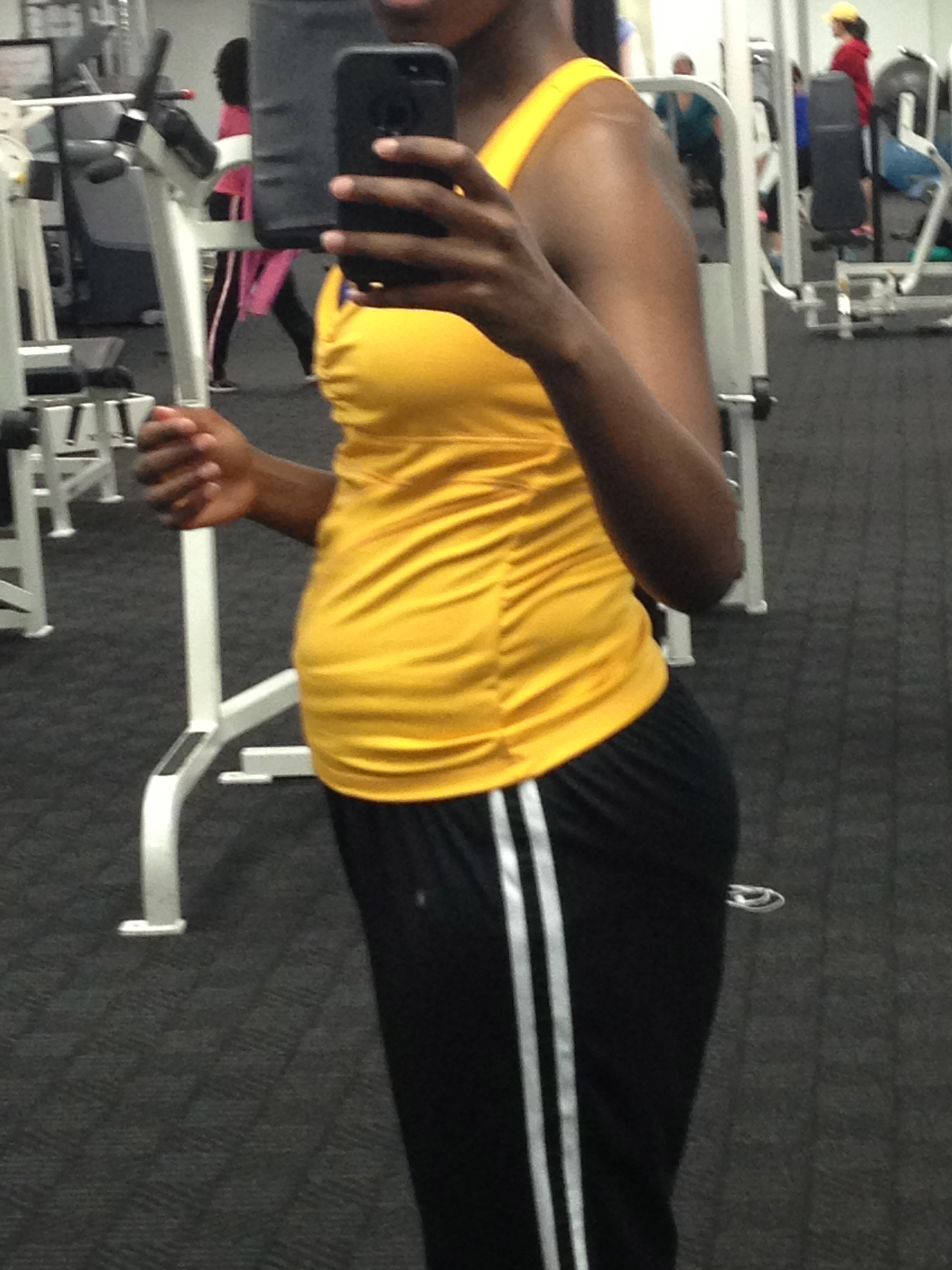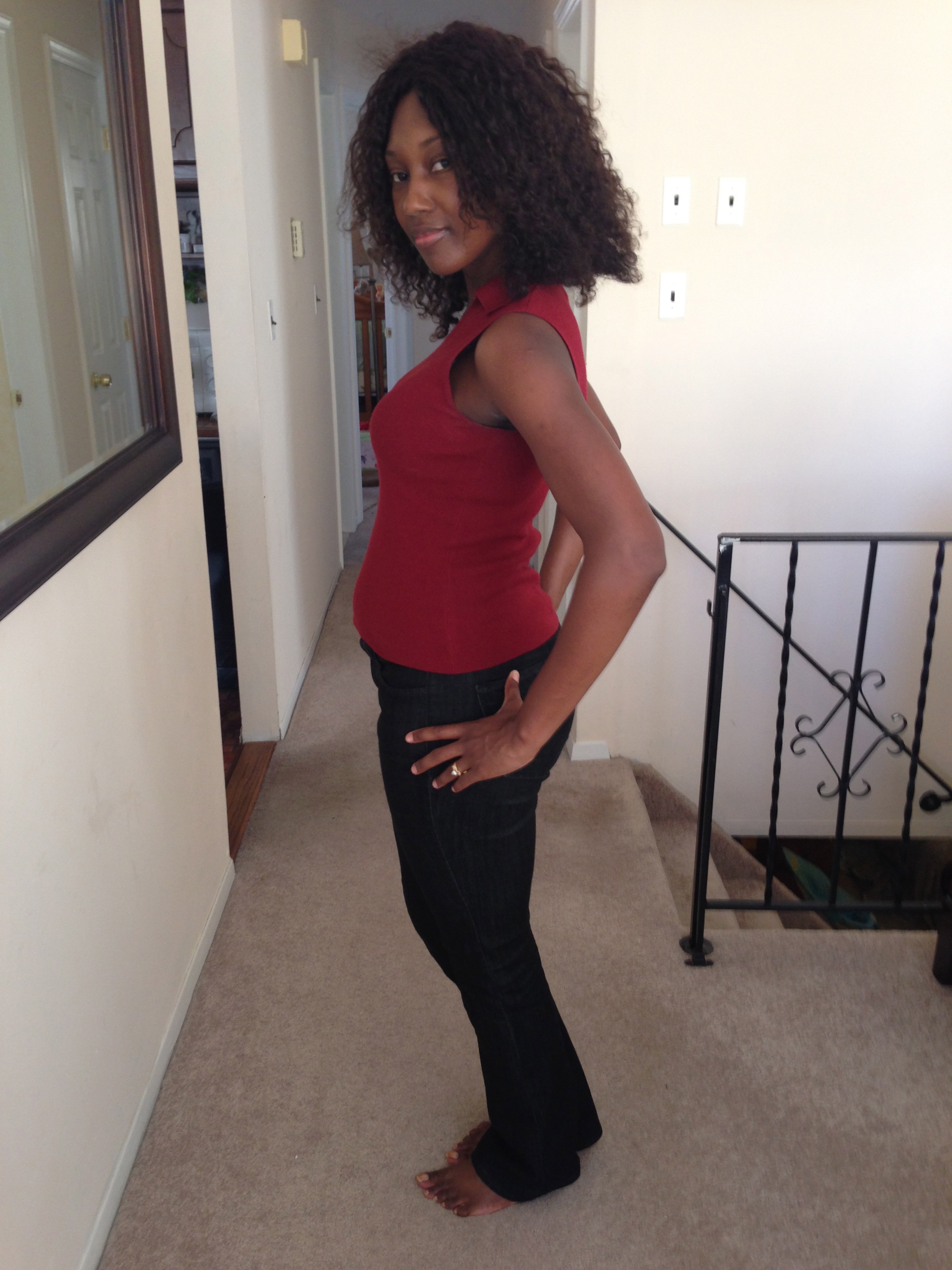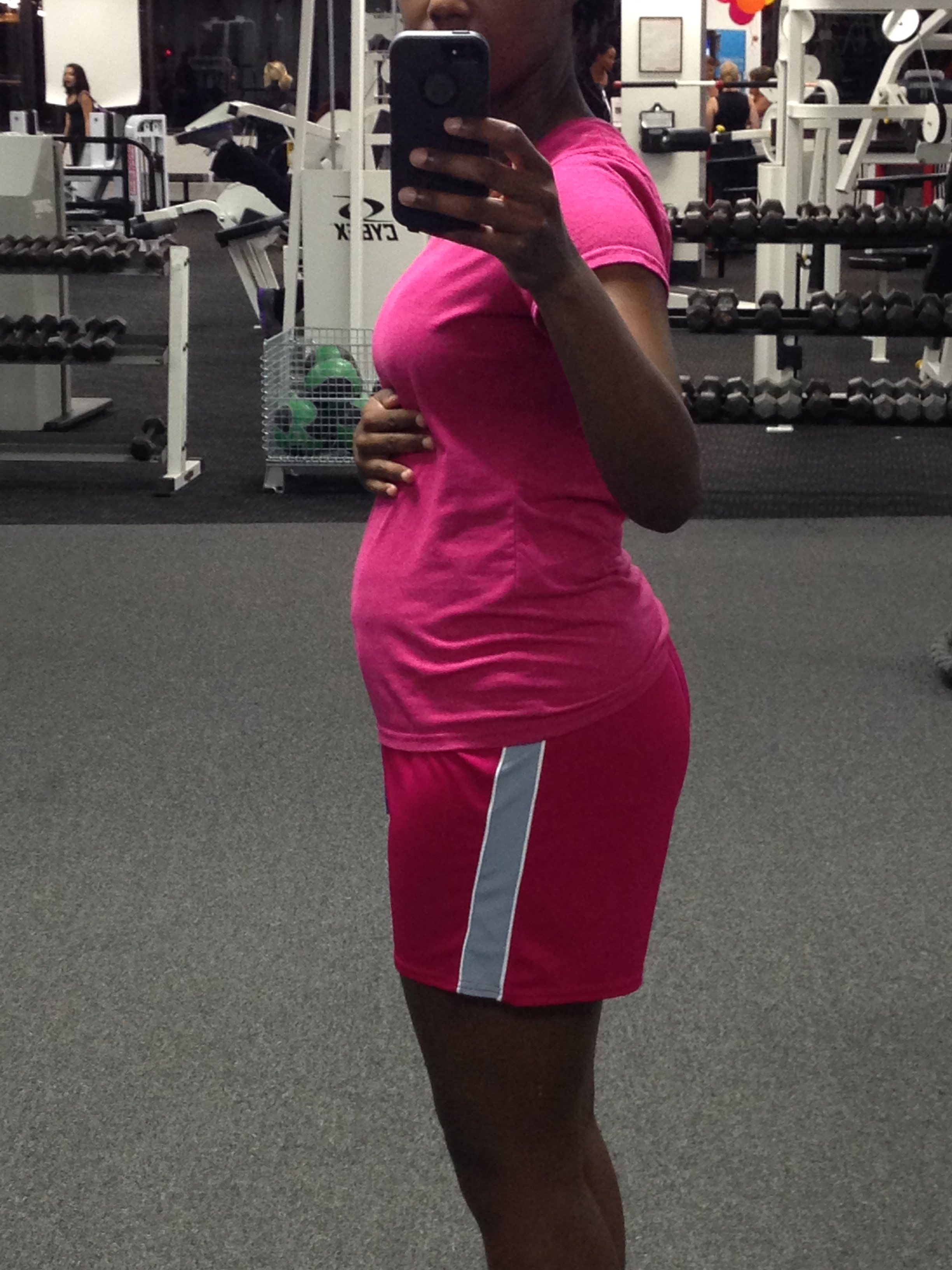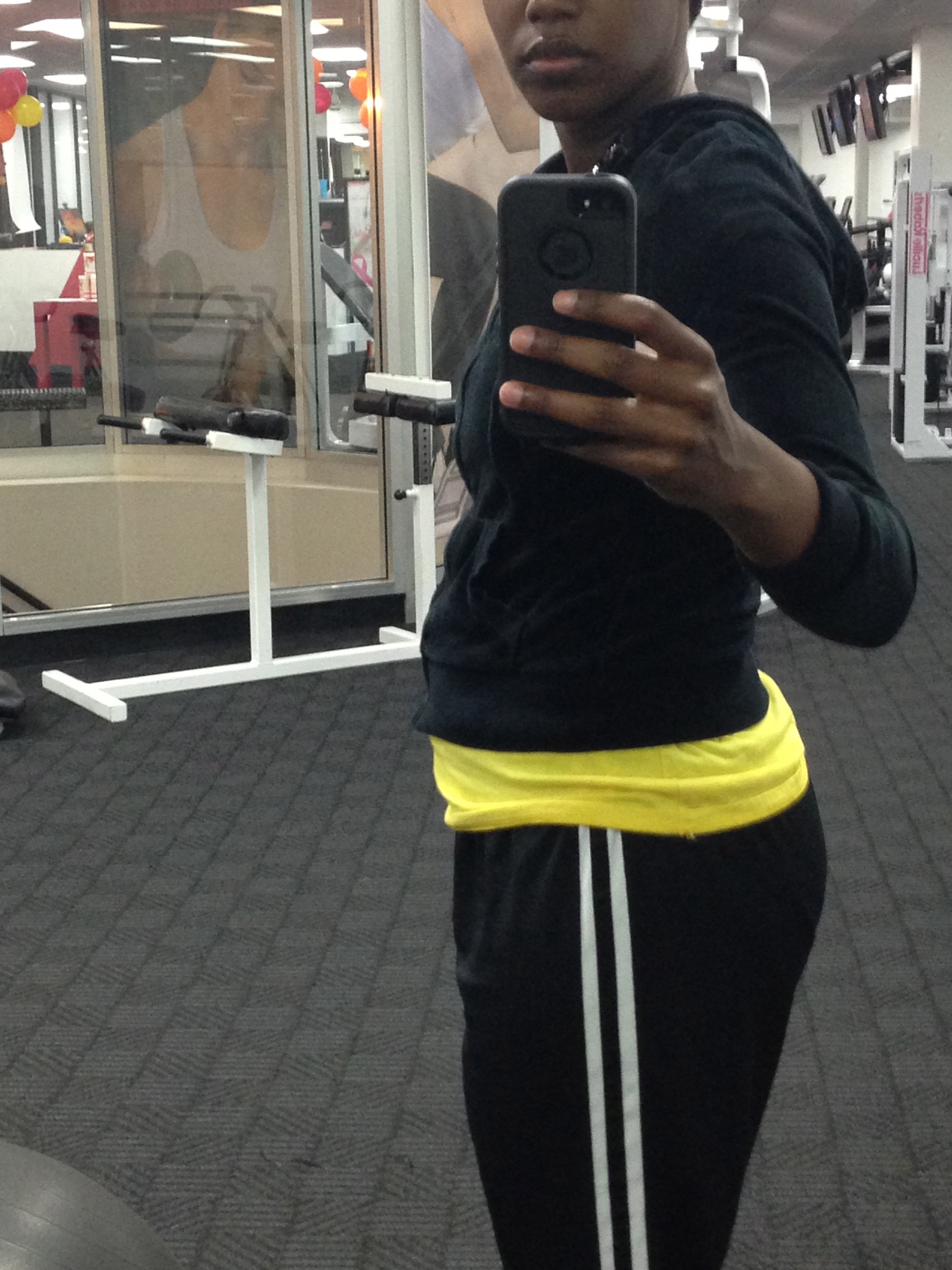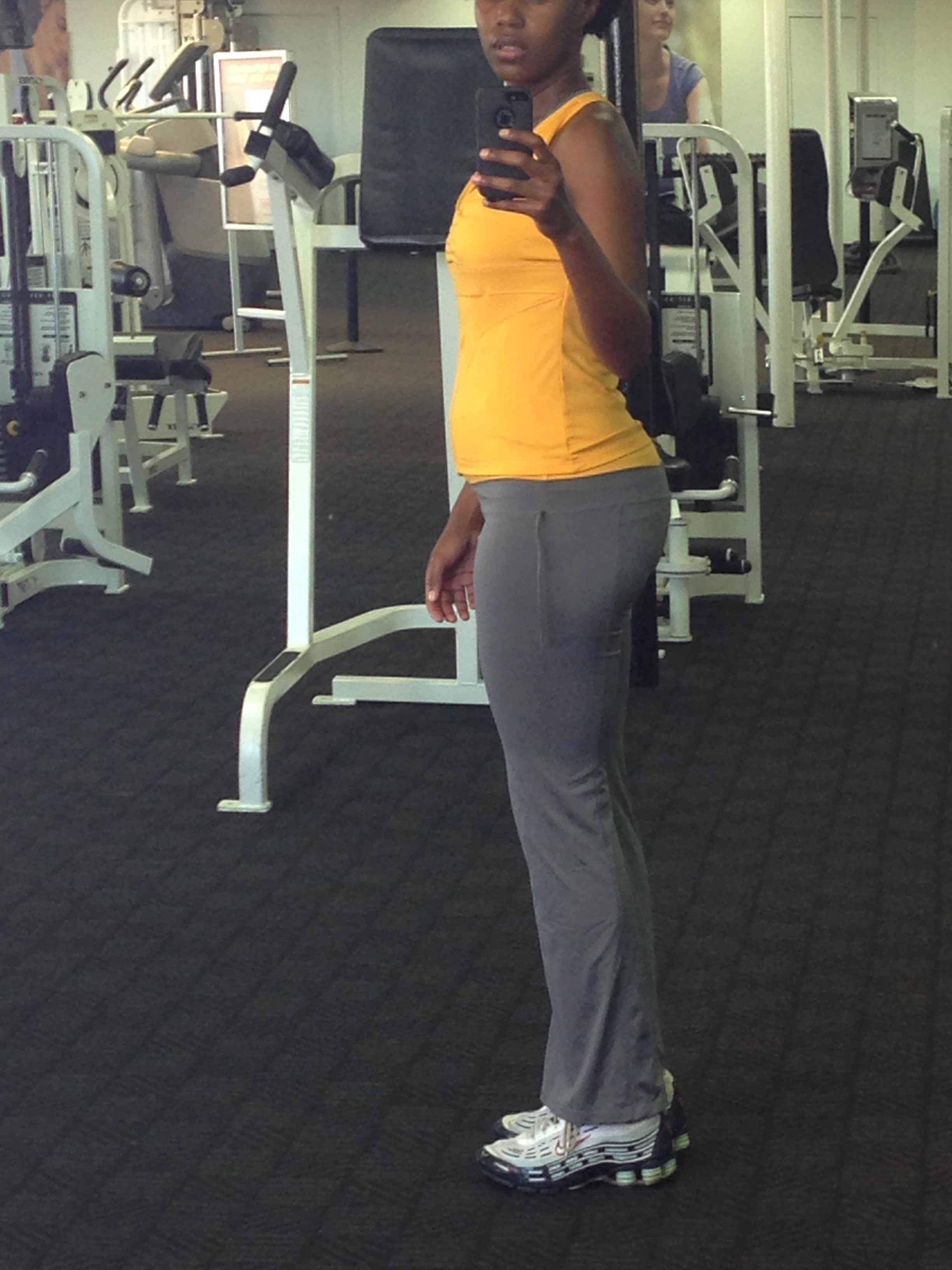 Disclaimer: I was asked to review the Snap it! Track it! app. All opinions are my own.