I'm am so all over the place with my "30 Things My Kids Should Know About Me" series. I'm really supposed to at installment number 21. But, I've decided to jump to number 27. I guess there are no rules when it comes to this project.
If I had to choose my favorite body part as a teen, I would have had to think long and hard. Back then, I didn't appreciate my unique features. Maybe it's because I wasn't confident or maybe I just didn't know who I was. Now that I have a strong sense of who I am, I can answer this with confidence with no further explanation needed.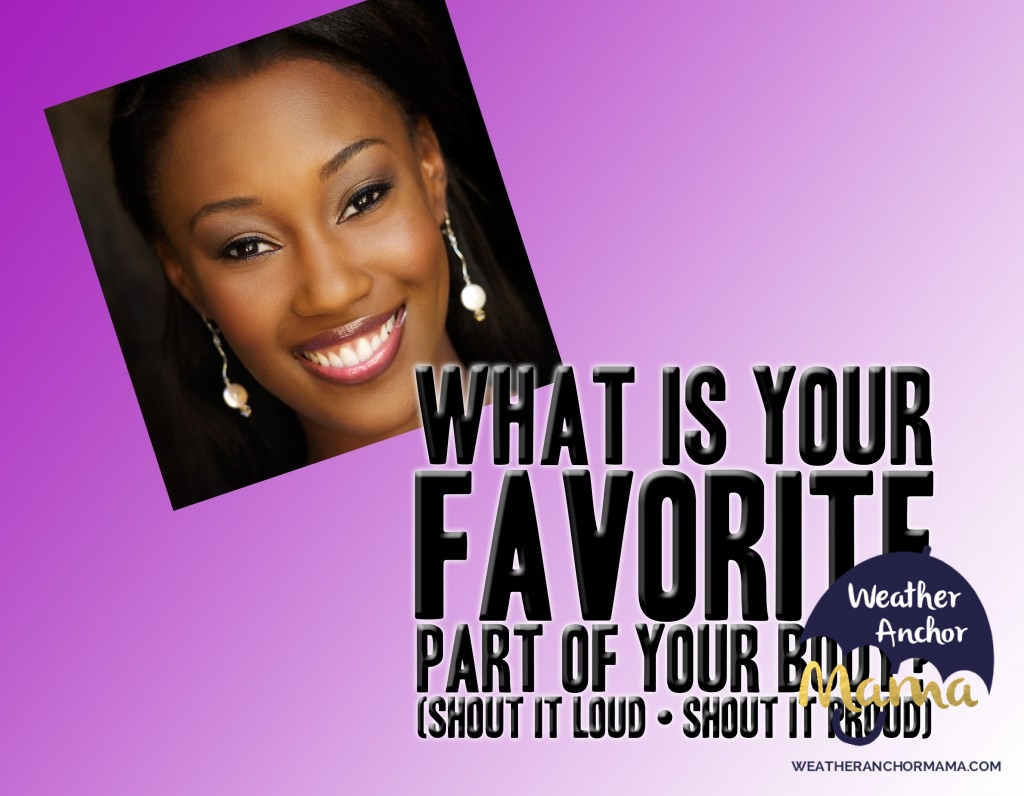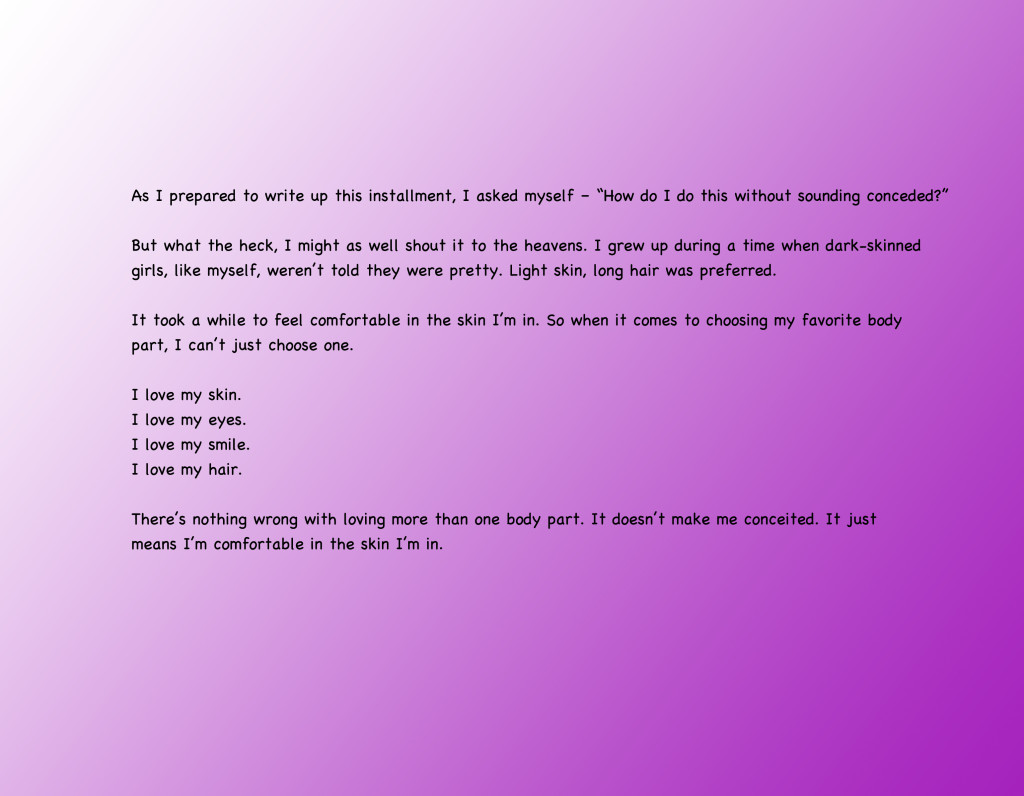 As I prepared to write up this installment, I asked myself – "How do I do this without sounding conceded?"
But what the heck, I might as well shout it to the heavens. I grew up during a time when dark-skinned girls, like myself, weren't told they were pretty. Light skin, long hair was preferred.
It took a while to feel comfortable in the skin I'm in. So when it comes to choosing my favorite body part, I can't just choose one.
I love my skin.
I love my eyes.
I love my smile.
I love my hair.
There's nothing wrong with loving more than one body part. It doesn't make me conceited. It just means I'm comfortable in the skin I'm in.
So, what's your favorite body part? Shout it out loud and proud!